2020 Events at NEFF
NORTH EAST FRAUD FORUM
1. NEFF Workshop – Anti- Money Laundering – risks, vulnerabilities and compliance - 26th February 2020
This interactive workshop combines contributions from Northumbria University's Financial Crime Compliance group together with those from law enforcement to consider the current AML landscape. The session will cover the challenges of compliance and encourage you to think like a criminal to test your own rules:-
REGISTER HERE - https://www.northeastfraudforum.co.uk/event/masterclass-anti-money-laundering-risks-vulnerabilities-and-compliance/

2. Seminar – Fighting Fraud and Corruption Locally – the collaborative journey -
28th April 2020
The Fighting Fraud and Corruption Locally 2020 strategy has now been developed by local authorities and counter fraud experts as the definitive guide for council leaders, chief executives, finance directors and all those with governance responsibilities. Building on and taking forward the two earlier strategy, this seminar is the northern launch of the new strategy and includes practical steps for fighting fraud, shares best practice and brings clarity to the changing anti-fraud and corruption landscape. The seminar also includes key issues identified by the strategy, including corruption and procurement fraud.
REGISTER HERE -
https://www.northeastfraudforum.co.uk/event/fighting-fraud-and-corruption-locally-the-collaborative-journey/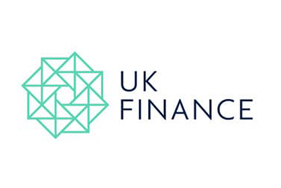 On 12 February 2020, UK Finance will convene over 400 international and UK experts at the Economic Crime Congress, to discuss the key strategic issues facing the industry: Anti-Money Laundering, Financial Sanctions, Fraud Prevention, and Anti-Bribery and Corruption.
Economic crime touches virtually all aspects of society with nearly every individual, organisation and business now vulnerable to illicit crime. The threat is continuously evolving, impacted by the emergence of new technologies, services and products. Yet, the obstinate nature of these crimes means they can only be combated by harnessing the capabilities, resources, and experience of both the public and private sectors.
In association with LexisNexis Risk Solutions the congress will welcome industry leaders to debate what more the finance and banking sector could do to ensure the UK remains the safest and most transparent place to do business in the world.
The multi-stream agenda will focus on the four pillars of economic crime:
· Anti-Money Laundering (Stream Partner: LexisNexis Risk Solutions): How can we ensure the UK does not become a safe haven for illicit finance?
· Fraud Prevention (Stream Partner: Vocalink): How can we enable cross-sector collaboration to fight fraud and strengthen capabilities to detect and deter economic crime?
· Anti-Bribery and Corruption: How can we ensure corrupt practices do not risk the reputation of the UK as a transparent place in which to conduct business?
· Financial Sanctions (Stream Partner: Kharon): How can we disrupt the circumvention of financial sanctions?
Click here to view the full agenda and book your place.
Date and Time: 12 February 2020, 08:15 - 19:00
Venue: Central London
Member and Associate Member rate: £395 (+VAT)
Non-member rate: £895 (+VAT)